Fred Luskin: Wanting "Yes" and Getting "No"
Uploaded on Aug 18, 2010
A Greater Good Science Center Video of Fred Luskin. He explains that the essence of forgiveness is being resilient when things don't go your way.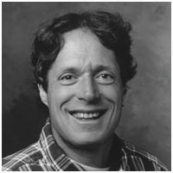 Watch the full series on Forgiveness from The Greater Good Science Center by Fred Luskin. In these videos, the director of the trailblazing Stanford University Forgiveness Projects shares what he has learned from two decades of helping people let go of their grudges.
o.
Behind the Scenes | The Science of Happiness
Published on Jul 11, 2013
(Re)learning forgiveness | Kimberly Yates |
Published on Dec 11, 2014
This talk was given at a local TEDx event, produced independently of the TED Conferences. After a life-changing head injury, Kimberly Yates realized that the path to forgiveness was not what it seemed to be. In describing what she learned after stepping outside of her comfort zone, Kimberly teaches us to take a long, hard look at how we forgive.
Kimberly Yates is an actress and director. Some of her favorite projects include the LA Premiere of Elizabeth Meriwether's The Mistakes Madeline Made (Beth), Richmond Shakespeare Festival: As You Like It (Celia), King Lear (Goneril), A Midsummer Night's Dream (Helena), and on film—Relatively Speaking (opposite Jim Parsons). She is the Artistic Director of Moxie Street Picture Shows and a proud member of the Theatre of Note.
Jack Kornfield: 12 Principles of Forgiveness
Uploaded on Aug 23, 2011
The acclaimed author and teacher explains the principles that are integral to the process of forgiving, according to Buddhist philosophy.
Forgiveness in an unforgiving world | Megan Feldman | TEDxBoulder
Published on Nov 4, 2014
This talk was given at a local TEDx event, produced independently of the TED Conferences. We have to learn to forgive if we are to heal the planet.
Megan Feldman is an award-winning writer. Her journalism has appeared in publications including 5280, Glamour, Details, and The Daily Beast. She spent the past year on a global adventure to report and write her first book, TRIUMPH OF THE HEART: Forgiveness in an Unforgiving World, which is forthcoming next year from Hudson Street Press at Penguin. Megan holds a master's degree from the Columbia University Graduate School of Journalism in New York City, and has taught as an adjunct professor of journalism at Metropolitan State University in Denver. Visit her at www.meganfeldman.com, or join the conversation by liking The Heart of Forgiveness on Facebook.