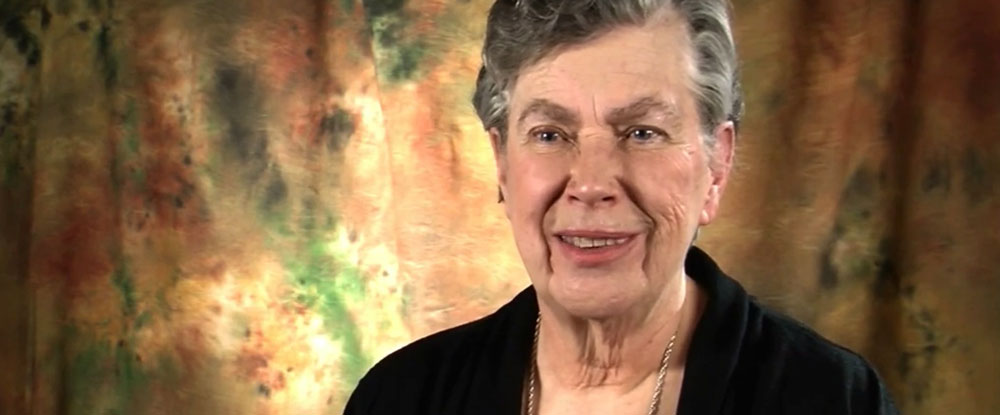 Maryhelen Zabas (Zabaszkiewicz) was born in 1945 in Portage, Pennsylvania.  She moved to Cleveland, Ohio in 1960 and in 1962 joined the Sisters of the Holy Spirit.  She graduated from Ursuline College of Cleveland in 1968 with a Bachelor of Science in Education.  In 1973 she received her Master of Arts in English from John Carroll University of Cleveland.
Licensed as a Nursing Home Administrator in 1983.Maryhelen served at Jennings Center for Older Adults in Garfield Heights, Ohio, in Adminstration, Pastoral Care and Mission Effectiveness. From 2004 to 2012 she served on the AAHSA (American Association of Homes and Services for the Aging) National Commission on Ethics.
In May of 2006 Maryhelen was hired as regional representative of the Sacred Art of Living Center in Bend, Oregon, where she became Program Manager in 2012. Trained as a facilitator for the Sacred Art of Living and Dying programs, she has also served on the facilitation team for the Anamcara Apprenticeship Program.
A speaker at numerous conferences, Maryhelen has presented workshops on wellness in aging and spirituality in end-of-life care.  She has a passion for teaching older adults the art of eldering.  During her time at Jennings she developed an eldering tool kit using the skills of journaling, art, story-telling and music to help older adults transmit lessons of meaning to the next generation.  She also produced a memory guide-book for children to use when visiting older adult relatives to stimulate conversation and elicit life stories.