Living with Grief
Week Two Materials

In this video Tom Golden looks at how men often show grief through action, rather than expression.  Regardless of age or gender, these lessons offer inspiring stories and easy-to-understand skills for both caregivers and people in grief. His full series, "The Masculine Side of Grief" is available on the Soul & Science Website. Call or email for more information.
Questions to Ponder & Journaling Exercises
1. Part of Living with Grief is the idea of staying with your emotional pain, rather than running from it or numbing it. How comfortable are you with the practice of "staying with your pain"? Use a 1-5 Scale. 1- Not at all Comfortable / 5- Very Comfortable.
0________1________2________3________4________5
Not at all Comfortable                                       Very Comfortable
How has running from pain manifested in your life? What are signs that you are numbing your pain – now or in the past?
2. "Viktor Frankl, a psychiatrist who managed to survive the Nazi concentration camps, teaches us that, just like destiny or death, suffering is a fundamental human experience. For Frankl, if life has meaning, suffering must necessarily have meaning too. The way in which a person accepts his destiny and suffering provides his life with a profound sense of meaning."  – ("The wounded healer: can this idea be of use to family physicians?")
How have you seen suffering give meaning to you, those in your family, social circle, community, or workplace?
3. "The process of grieving can be compared to the workings of a pinball machine, where mourners' movement between different stages of grief such as shock and depression may be unpredictable" – "Pinball as a model for dealing with grief"
How have you seen your own emotions bounce around unpredictably? What triggers have surprised you and sent you into difficult emotional reactions?
1. Ask a sacred question about what you most need at this time or how you can best transform any suffering.
This is the process:
Begin with HOW (never What, When, Where, or Who)
Do not use the word "I" (me, my, mine, myself are okay)
Comes from the HEART or GUT (not from the head)
Make it a simple QUESTION
2. When you are feeling emotional flooding or emotional overwhelm try this best practice from Linda Graham, MFT.
"The instant you recognize a disturbance in the force field that is the signal of emotional distress or upset, place your hand on your heart and say the first mindful self-compassion phrase to yourself: "May I be kind to myself in this moment."  This quick action interrupts the automaticity of patterns your brain has already learned in response to "uh, oh!" and activates the release of oxytocin, the hormone of safety and trust." – "Managing Emotions, not Flooding"
Website home of Thomas Golden with an emphasis on resources for healing and loss. WebHealing has been offering the first internet interactive forums for the bereaved since 1995. Tom is a presenter for Soul & Science and a grief consultant for The Alchemy of Grief Series.
Grieving.com is a forum that has wide-ranging content designed to help those grieving with content tailored for the loss of a parent, child, partner, and even family and friends. They also focus on event-specific loss, along with issues in general.
– Michael Kearney, 2018
A concise and inspirational book for anyone dealing with pain by a long time palliative care doctor who is greatly inspired by Native American wisdom and the natural world. This book is a celebration of impermanence and what it means to be awake, alive, and connected to the world.
The Nest in the Stream is an encouraging and inspiring book for the times we live in. Michael Kearney, a physician whose day job is alleviating the pain and suffering of others, shows that how we live with our pain matters hugely, as it affects our quality of living and our capacity to find healing for ourselves, for others, and for our world. Drawing on engaged Buddhism, the indigenous wisdom of Native American and Celtic spirituality, and the powerful teachings he gained by observing nature, Kearney presents a new model for resilience and self-care.
Traditional models of self-care emphasize the importance of professional boundaries to protect us from stress, and time out to rest and recover. The Nest in the Stream offers a way of being with pain that is infused with mindfulness, openness, compassion, and deep nature connection that encourages us to act for the freedom and welfare of all. It will appeal to those whose everyday occupation involves dealing with pain, such as healthcare workers, environmental activists, or those working on the front lines of trauma, but it will also be of interest to everyone who longs to live in our wounded world with an open heart.
– Alan D. Wolfelt PhD & Kirby J Duvall MD, 2009
Acknowledging the unique set of symptoms that accompanies a period of mourning, this guide is the ideal companion to weathering the storm of physical distress. From muscle aches and pains to problems with eating and sleeping, this handbook addresses how the body responds to the impact of profound loss. Low energy, headaches, and other conditions are also taken into account. With 100 ways to help soothe the body and calm the mind, this compassionate study is an excellent resource in understanding the connection between the two.
– Steven J. Zeitlin, Ilana Beth Harlow, Teresa Jordan, 2001
Giving a Voice to Sorrow is a heartwarming and healing look at the unique ways many courageous individuals have shaped and enacted their grief through storytelling, personal ritual and commemorative art. Authors Steve Zeitlin and Ilana Harlow provide an inspiring look at the creative and personal ways individuals and communities confront their own deaths, come together to celebrate the lives and memories of those they have lost…and find a balance between remembrance and letting go.
Published on May 5, 2017
Lynn has a B.F.A. in Theatre from Adelphi University, where she went on to teach courses in acting and stand-up comedy for the past 16 years. You can see more of her work at ripthelifeiknew.com. Stand-up comedian, actor and writer Kelley Lynn has performed in the same lineups with Amy Schumer, Jim Gaffigan and Elayne Boosler. Lynn is probably best known for her comedy videos on YouTube; her most recent video, "I've McFallen," has been viewed over 50 million times worldwide. She's also known for her scathingly funny TV reviews of shows like "The Bachelor" and "Dancing with the Stars." The latter show's host, Tom Bergeron, tweeted that Lynn was "witty and wonderfully snarky." Lynn is also a regular presenter at the "Soaring Spirits International" annual events called "Camp Widow," a three-day conference held in the U.S. and Canada for widowed men and women. She is currently writing her first book, My Husband Is Not a Rainbow: The Brutally Awful, Hilarious Truth About Life, Love, Grief, and Loss, with a tentative release date of winter 2017. Her proudest accomplishment continues to be when she was blocked on Twitter by President Donald Trump. Lynn has a B.F.A. in Theatre from Adelphi University, where she went on to teach courses in acting and stand-up comedy for the past 16 years. You can see more of her work at ripthelifeiknew.com.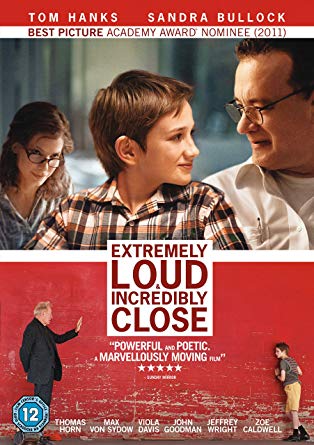 Published on Dec 21, 2016
Speaking after her TEDxUCD 2016 talk Dr Susan Delaney said, "We tend to hold strong opinions about grief; how long it should take to heal, what helps the grief process, and whether every grief is complicated in its own way. During my TEDxUCD 2016 talk I outlined why our views are sometimes at odds with the research and discussed the concept of complicated grief and the new approaches that are being developed to treat this misunderstood condition." Dr Susan Delaney, a clinical psychologist, is Bereavement Services Manager with the Irish Hospice Foundation (IHF). She is a member of the International Train-the-Trainers group at Columbia University's Complicated Grief Programme under Professor Kathy Shear and has spearheaded the training and treatment for complicated grief in Ireland. Susan was awarded the title of Fellow in Thanatology by ADEC (Association of Death, Education and Counselling) for her contribution to the bereavement field and is the Editor of Irish Stories of Loss and Hope, published by IHF.
Film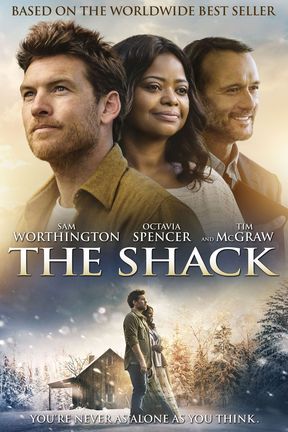 Mackenzie Allen Phillips's youngest daughter, Missy, has been abducted during a family vacation, and evidence that she may have been brutally murdered is found in an abandoned shack deep in the Oregon wilderness. Four years later, in the midst of his great sadness, Mack receives a suspicious note, apparently from God, inviting him back to that shack for a weekend. Against his better judgment he arrives at the shack one wintry afternoon and walks back into his darkest nightmare. What he finds there will change his life forever.
A movie from a Christian perspective, it explores grief, God, and forgiveness.
An inventive eleven year-old New Yorker's discovery of a key in his deceased father's belongings sets him off on an urgent search across the city for the lock it will open.
Robert Plant & Alison Krauss - Your Long Journey
Story behind Your Long Journey
About songwriter and original performer Doc Watson: In the clamor of modern times, his own songs resound with the timeless calm of traditionals. "Your Long Journey," a reflection on death that he wrote with his wife Rosa Lee, has the sound of centuries in it. Emmylou Harris recorded a famously haunting rendition of this, as did Robert Plant and Allison Krause on their duets album.
Death was not a subject he shied away from, either in song or conversation. In a 2011 interview with the Philadelphia Inquirer, writer Dan DeLuca asked about his health, and he said that, for an 88-year old man, it was "exceptionally good." All his stress, he said, concerned his wife's failing health. But as for himself, he had no fear of following his long journey to the end.
"If I have to leave pretty soon," he said, "I've fixed it to be ready to go. I sit in my rocking chair in my family room and listen to Randy Travis and his song 'Doctor Jesus.'"
There are so many out there
Do you think you could work me in?
I need you to mend my heart and save my soul.
"Now you know how I think," Watson said. "I'm not afraid to die, son."
Excerpt from American Songwriter
Warren Zevon - Keep Me In Your Heart
Warren Zevon knew he was dying when he began recording his final album in the fall of 2002. He was diagnosed with mesothelioma just a few weeks before the recording sessions started for The Wind, and he had a set of new mournful songs about mortality plus the usual assortment of familiar themes ready to go.
Zevon played this as his epitaph and, in a way. . .  "Keep Me in Your Heart" is a carefully played goodbye coming at the end of one of Zevon's best albums.
The Wind was released on Aug. 26, 2003,. . . and two weeks after the album's release, on Sept. 7, Zevon passed away.
Excerpt from Ultimate Classic Rock