Living with Grief
Week Four Materials

In this video Soul & Science presenter Wendy Howard examines how the body gives insight to our emotional needs, if we just listen with mindful presence.
Questions to Ponder & Journaling Exercises
1.How closely does the following quote match your personal experience?: "Authentic presence speaks volumes before a word is ever spoken." –Thich Nhat Hanh. Use a 1-5 Scale. 1- Does not Match / 5 – Matches Very Closely.
0________1________2________3________4________5
Does not Match                                           Matches Very Closely
Describe how you or someone you have come in contact with has shown unspoken, authentic presence. What actions or attitudes have indicated this type of available presence? How did this presence set a tone or mood?
2."When we honestly ask ourselves which persons mean the most to us, we often find it is those who, instead of giving advice, chose rather to share our pain and touch our wounds with a warm and tender hand."  – Henri Nouwen
In your opinion, why do you think it is so hard to resist the urge to give advice or find solutions for those who are suffering or grieving? What is an appropriate response for unwelcome or unwanted advice? How can you train yourself to "touch wounds with a warm and tender hand"? What does that look like?
3. "The word 'bereaved,' which to our modern-day ears can sound like an old-fashioned term that only a funeral director might use, means 'to be torn apart' and 'to have special needs.' So despite its obsolescence, the word is still accurate and useful. Perhaps your most important 'special need' right now is to be compassionate with yourself." – Alan Wolfelt
How can you honor your emotional and physical needs during a time of bereavement? How can you show compassion to yourself or to others that are in the grieving process?
1. Read about the six steps of Focusing, as described by Wendy Howard in the Soul & Science video, by clicking here.
It includes:
Clearing a Space
Felt Sense
Handle
Resonating
Asking
Receiving
Use this method as a part of your self-care practice at least three times over the course of this month.
2. Reach out and touch
"For many people, physical contact with another human being is healing.  It has been recognized since ancient times as having transformative, healing powers. Have you hugged anyone lately?  Held someone's hand?  Put your arm around another human being?  Hug someone you feel safe with.  Kiss your children or a friend's baby.  Walk arm in arm with a neighbor. You might also appreciate massage therapy. Try a session and see how it feels for you." – "Nurturing Yourself When You're Grieving" by Alan D. Wolfelt, Ph.D.
OptionB.Org is an initiative of the Sheryl Sandberg & Dave Goldberg Family Foundation. Our goal is to help people build resilience, both in the face of adversity and in their everyday lives, and better support loved ones who are coping with challenges. At optionb.org, people can find and share personal stories, join groups for solidarity and support, and access resources to help them build resilience.
Mindful is a mission-driven non-profit. We're dedicated to inspiring, guiding, and connecting anyone who wants to explore mindfulness—to enjoy better health, more caring relationships, and a compassionate society.
Mindful is the voice of the emerging mindfulness community. We're the place to go for insight, information, and inspiration to help us all live more mindfully.
– Alan D. Wolfelt Ph.D, 2016
You were one of the lucky ones. You found a partner or friend with whom you shared a deeply profound connection. You understood, opened fully to, served, and challenged one another. You were the heroes of each other's lives. You lived a grand adventure together. But now that your partner has died, what felt like luck may have turned to wretched despair. How do you go on? How do you live without your champion and other half? The answer is that you mourn as you loved: heroically, grandly, and fully. In this compassionate guide by one of the world's most beloved grief counselors, you'll find empathetic affirmation and advice intermingled with real-life stories from other halved soulmates. Learn to honor your loved one and your grief even as you find a path to a renewed life of purpose and joy.
– Gary Roe, 2016
Loss hurts. It's tough to go through, and painful to watch.
Do you know someone who's grieving and wish you could help?
Are you the one grieving and wonder if what you're going through is normal? Do you wish those around you understood you better?
This book has answers.
This practical and easy-to-read book provides the answers you need to make a difference – in your own life and in the lives of others.
Multiple award-winning author, speaker, and grief specialist Gary Roe is a compassionate and trusted voice in grief recovery who has been bringing comfort, hope, encouragement, and healing to hurting, wounded hearts for more than 30 years.  In Please Be Patient, I'm Grieving, he gives you a look at the grieving heart and its struggles – the churning thoughts, emotional pain, guilt, sadness, loneliness, and even depression within.
If you're wanting to help someone who's grieving, you'll get a glimpse of what's going on inside them and be better able to love and support them. If you're in the midst of loss, you'll see yourself as you read, and be encouraged that you aren't as weird as you thought.
In Please Be Patient, I'm Grieving, you will learn…
How hurting, grieving people are thinking and feeling.
How to be aware of their emotional pain, enter their world, and meet them where they are.
How to discover what they need and don't need.
What to say and not to say.
How to be a help and not a hindrance in the grief recovery process.
How the grief and pain of others can affect you.
How your own personal history of loss influences both how you grieve and how you view others who are hurting.
How helping others stimulates your own personal growth and healing.
How these skills can enhance all your relationships.
Please Be Patient, I'm Grieving can help you develop a priceless ability- how to hear the heart of someone who's hurting. The benefits for them, and for you, can be staggering.
We're designed for connection and relationship. Death and the resulting separation are painful. We love, and so we grieve. How we grieve matters – deeply.
Psychology, counseling, diet, fitness, and physical and mental health all play crucial roles. Each one of us can make a difference. We're in this together. Together, we can recover, heal, and grow.
Hurting, grieving hearts are everywhere. They need you.
Published on Jun 7, 2017
In this deeply moving talk, Lucy Kalanithi reflects on life and purpose, sharing the story of her late husband, Paul, a young neurosurgeon who turned to writing after his terminal cancer diagnosis. "Engaging in the full range of experience — living and dying, love and loss — is what we get to do," Kalanithi says. "Being human doesn't happen despite suffering — it happens within it."
Published on Aug 8, 2012
Nancy Berns is a sociologist at Drake University. She looks at the space between grief and closure and has found that not only is closure a fabricated concept, it is doing us more harm than good.
Film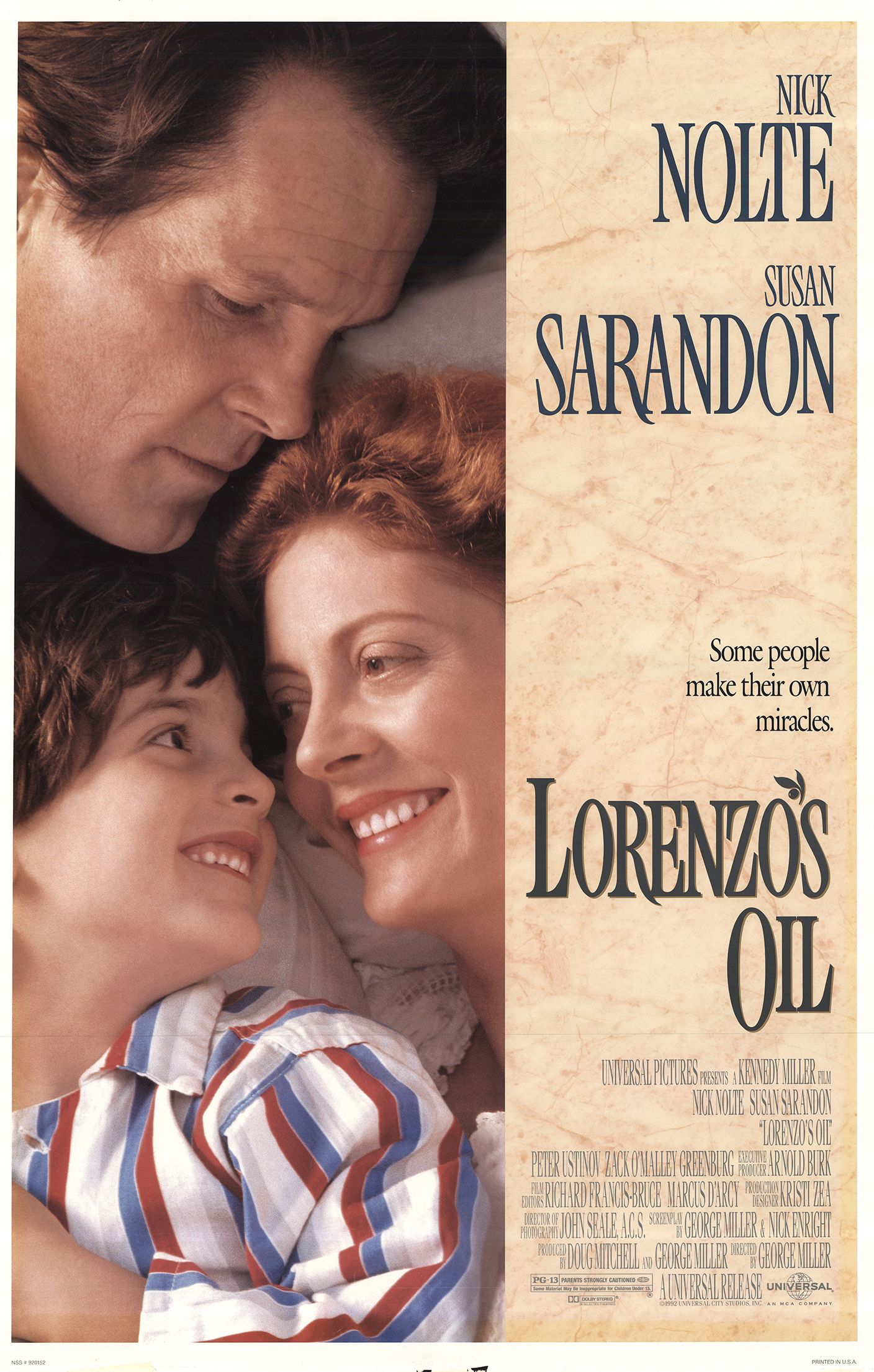 A boy develops a disease so rare that nobody is working on a cure, so his father decides to learn all about it and tackle the problem himself.
Published on May 7, 2017
In this week's SuperSoul Short, Dr. Paul Kalanithi, a young neurosurgeon grapples with the big questions as his life journey comes to an emotional end.
Jenn Johnson had an interview with Kevin Davis, lead contributor at New Release Today about the song and the inspiration behind it. Davis asked about the personal story behind the song, to which Johnson responded saying:
A year and half ago, Brian was really going through a tough time, and it unraveled and he ended up having a nervous breakdown. … It was a really difficult time, and God really helped him to deal with things like forgiveness and some tough meetings with people at that time. It was a beautiful, although terrible, time. Lamentations [3:28-30] says, "the 'worst' is never the worst." That was the verse that I hung onto." – Jenn Johnson
Excerpt from New Release Today
"When I'm Gone" - Joey + Rory
How can something be so heartbreaking and beautiful at the same time? The story behind country duo Joey + Rory's 2012 song, "When I'm Gone," is indeed both. The poignant song took on a whole new, very personal meaning earlier this year [2016]. The track, which Joey Feek takes the lead on singing, is written from the perspective of someone who is dying and telling their loved one they'll be okay. Years later, Joey would be diagnosed with stage 4 cancer and sadly pass away in March of this year [2016]. Despite the tragedy, there's a wonderful story behind the song.
Though Joey and Rory wrote a lot of their own songs, Rory shared on his blog that "When I'm Gone" was presented to them by a friend named Sandy Lawrence, who had written the song for her dying mother as a way to cope with her emotions. The Feek's were so moved by the song that they included it on their 12-track album, His and Hers.
A couple years later, the song took on a very personal meaning. "And now, here I sit beside my dying wife," Rory recounted in his January post that discussed the song's history. "I don't say those words lightly. As a matter-of-fact, I haven't said them at all. But my beautiful bride has said them to me in these couple of days."
Read the complete article by clicking here.
Excerpt from Wide Open Country