Living with Grief
Week Five Materials

In this video Soul & Science presenter Michael Kearney relates his journey in finding wisdom and peace within his pain. He receives great insights through an experience in nature and learns there can be a new relationship with pain that moves away from suffering and leads to an open-heart and personal growth.
Questions to Ponder & Journaling Exercises
1."Just like children, emotions heal when they are heard and validated."― Dr. Jill Bolte Taylor. How closely does this quote match your experience? Use a 1-5 Scale. I – Does Not Match / 5 – Closely Matches.
0________1________2________3________4________5
Does Not Match                                          Matches Closely
What are ways you can "hear and validate" your difficult emotions? What roadblocks stand in the way of your grief or other difficult emotions being heard and validated?
2. "Choosing an attitude of receptivity, choosing to open our hearts wide, and to keep them open, even in the face of suffering is a courageous and powerful way of meeting the world." – Michael Kearney, The Nest in the Stream
In your experience, how does receptivity lead to "a courageous and powerful way of meeting the world"? How can grief shut down the feeling of being receptive to painful emotions? How can you increase receptivity and open your heart wide?
3. "When we allow ourselves to unconditionally love a painful emotion until it is gone, we are rewarded with reclaimed strength and positive energy. By turning to face what we could not face in the past, we can use our once stagnant emotional energy to strongly move our life forward in fresh creative ways."– Shelley Klammer, MTC, RCS
In the Soul & Science lesson that is part of these materials, Michael Kearney states "Pain is energy". How have you seen painful emotions deplete personal energy, either in yourself or in others? How have you seen "stagnant emotional energy" transform into strength and creative expression?
1. Allow yourself to cry and don't feel you have to hold back. Set aside a time to welcome the tears.
Follow the advice of Rebecca McCaffrey: "If we try and stop the crying, we are merely putting a plaster on top. . .  If expressing emotions is not something you are used to doing, then try writing things down or saying it out loud to yourself (in the car on the way to work for example). Anything but keeping it in! Some even find that exercise helps. Many people will find that going for a long run will help bring out the tears.  We must stop the stigma around crying, Crying is not a weakness. It is a strength!" – "When it Comes to Grief, let the Pain Come"
2. Pay attention to any "grief dreams" that could possibly be tied to your feelings of loss or feature a loved one that has died. Write down these dreams. Don't rush to analyze them, but open a space to receive insights.
"Many bereaved individuals have these positive dreams that can comfort them through their grief journey (including prenatal loss and pet loss). There are positive dreams and there are these profound dreams . . . These profound dreams not only comfort the dreamer but also change their lives dramatically. I have found people's religious beliefs didn't seem to determine if the dream drastically changed their grief or not. It was beyond that – it is almost as if the dream itself was the catalyst for inner change." – "Grief Dreams: The Power of Love"
Helping you cope with life after loss using meditation, yoga and journaling.
I'm here to help. My company is dedicated to love, sovereignty, and the power of language to stitch together the wounded places of our lives, both personal and communal.
It's OK to not be OK. If your life has exploded into a million little bits, you don't need platitudes. You don't need cheerleading. You don't need to be told this all happened for a reason. You certainly don't need to be told that you needed your pain in order to learn something about life. Some things cannot be fixed. They can only be carried.
This website has been created by author and psychotherapist Megan Devine. In her words: "through free content, my new book, our paid online creative courses, professional trainings, and anything else we might offer — my team and I are here to help make things better, even when they can't be made right. To help you survive what feels un-survivable. To help you show up and support the people you love. To help everyone become more kind, more real, and more skilled.
Whether your life just imploded, or you're wondering how to support the people you love, we're here to help."
– Pauline Boss, 2006
All losses are touched with ambiguity. Yet those who suffer losses without finality bear a particular burden.
Pauline Boss, the principal theorist of the concept of ambiguous loss, guides clinicians in the task of building resilience in clients who face the trauma of loss without resolution. Boss describes a concrete therapeutic approach that is at once directive and open to the complex contexts in which people find meaning and discover hope in the face of ambiguous losses. In Part I readers are introduced to the concept of ambiguous loss and shown how such losses relate to concepts of the family, definitions of trauma, and capacities for resilience. In Part II Boss leads readers through the various aspects of and target points for working with those suffering ambiguous loss. From meaning to mastery, identity to ambivalence, attachment to hope–these chapters cover key states of mind for those undergoing ambiguous loss. The Epilogue addresses the therapist directly and his or her own ambiguous losses. Closing the circle of the therapeutic process, Boss shows therapists how fundamental their own experiences of loss are to their own clinical work.
In Loss, Trauma, and Resilience, Boss provides the therapeutic insight and wisdom that aids mental health professionals in not "going for closure," but rather building strength and acceptance of ambiguity. What readers will find is a concrete therapeutic approach that is at once directive and open to the complex contexts in which people find meaning and discover hope in the face of ambiguous losses.
– Joanne Cacciatore, Jeffrey Rubin, 2017
If you love, you will grieve—and nothing is more mysteriously central to becoming fully human. 
Foreword INDIES Award-Winner — Gold Medal for Self-Help
When a loved one dies, the pain of loss can feel unbearable—especially in the case of a traumatizing death that leaves us shouting, "NO!" with every fiber of our body. The process of grieving can feel wild and nonlinear—and often lasts for much longer than other people, the nonbereaved, tell us it should.
Organized into fifty-two short chapters, Bearing the Unbearable is a companion for life's most difficult times, revealing how grief can open our hearts to connection, compassion, and the very essence of our shared humanity. Dr. Joanne Cacciatore—bereavement educator, researcher, Zen priest, and leading counselor in the field—accompanies us along the heartbreaking path of love, loss, and grief. Through moving stories of her encounters with grief over decades of supporting individuals, families, and communities—as well as her own experience with loss—Cacciatore opens a space to process, integrate, and deeply honor our grief.
Not just for the bereaved, Bearing the Unbearable will be required reading for grief counselors, therapists and social workers, clergy of all varieties, educators, academics, and medical professionals. Organized into fifty-two accessible and stand-alone chapters, this book is also perfect for being read aloud in support groups.
Published on Jan 25, 2016
When loss enters our lives, understanding how to confront it can be difficult. Rachel Stephenson learned a valuable lesson after a difficult loss and shares her wisdom on what it means to grieve meaningfully. Rachel is an educator, administrator, and writer. For the past 7 years, she has worked for The City University of New York (CUNY) designing and implementing innovative, high-performing programs focused on civic engagement, workforce development, and youth development for a range of inspiring CUNY students. Launching the CUNY Service Corps in 2013 is one of her proudest professional accomplishments. Rachel holds a Master of Fine Arts degree in Nonfiction Writing from Columbia University's School of the Arts.
Published on Apr 25, 2019
In a talk that's by turns heartbreaking and hilarious, writer and podcaster Nora McInerny shares her hard-earned wisdom about life and death. Her candid approach to something that will, let's face it, affect us all, is as liberating as it is gut-wrenching. Most powerfully, she encourages us to shift how we approach grief. "A grieving person is going to laugh again and smile again," she says. "They're going to move forward. But that doesn't mean that they've moved on."
Film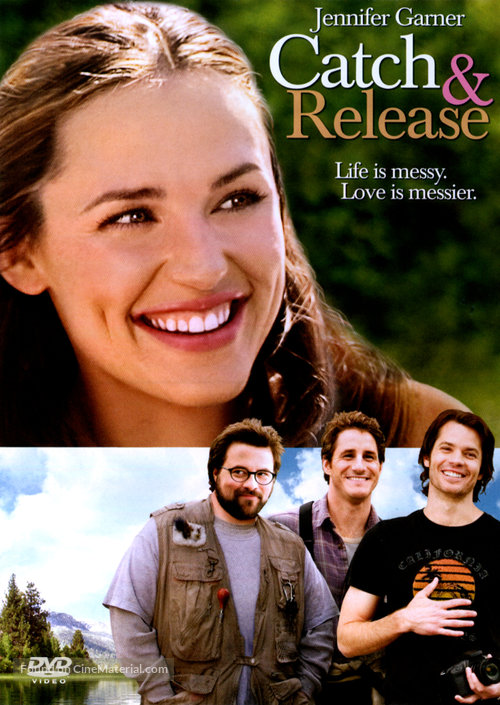 For a grieving fiancée, learning to love again requires the help of her late love's three best friends.
"See You Again" - Wiz Khalifa ft. Charlie Puth
"See You Again" is a song recorded by American rapper Wiz Khalifa, featuring American singer Charlie Puth. The track was commissioned for the soundtrack of the 2015 action film Furious 7 as a tribute to actor Paul Walker, who died in a single-vehicle accident on November 30, 2013 in Valencia, California.
Puth became emotionally attached while writing the track, recalling Vail Cerullo, a friend of Puth's time at Berklee College of Music, who perished in a motorcycle accident in 2012.
Excerpt from Wikipedia
"I Know You By Heart" - Eva Cassidy
Songwriter Diane Scanlon:
I wrote "I Know You By Heart" at a time of great loss in my life. My father was dying and we were in a long process of pulling him off life support, so I spent a lot of quiet time in my father's hospital room by his side with my mother. It was also a time in my life where my own relationship with my partner was in trouble and I felt as though I was losing a lot. I was writing not only from the place of losing a lover but also watching my mom lose a relationship through death. These two events made me realize the importance of finding love in one's life and, even more importantly, being conscious of time spent with the people you love.
Excerpt from the Eva Cassidy Website