Healing with Your Soul Child
Week One Materials

Questions to Ponder & Daily Practice
Friday, April 10, 2020
How easily do you pause before reacting? Is reactivity an area you would like to improve? What helps you find that moment of quiet and thoughtfulness before responding with emotion?
Saturday, April 11, 2020
Knowing that everyone battles ego issues, how does an overly self-centered focus manifest in your enneatype and in your life? What practices help you move from a self-obsessed view to a larger view of yourself, others, and the world at-large?
Sunday, April 12, 2020
What does the word "rebirth" mean to you? How can it be applied to your current Soul Child work?
Monday, April 13, 2020
What energizes you? What gives you purpose and forward motion in your life? Reflect on how your answer connects to your enneatype. Think about how the gifts of your Soul Child can add to your joy and motivation.
Tuesday, April 14, 2020
What shuts you down? What makes you feel wounded and want to withdraw? Reflect on how the answer connects to your enneatype.  What are some qualities of your Soul Child that can help you gain resilience and lessen reactivity?
Wednesday, April 15, 2020
What is your relationship with anger? Do you allow it to share its message? Do you hold it or easily release it? Ask each domain (the head, heart, and gut space) "What does anger have to tell me today?"
Thursday, April 16, 2020
Read the handout on Shadow Side vs. Soul Child. Reflect on your shadow side. What are some ways you are bringing light to your own shadows? What shadow qualities are moving from unconsciousness to consciousness within your enneastyle? How is your Soul Child exploration adding to your shadow work?
Friday, April 10, 2020
"Between stimulus and response, there is a space. In the space there is the power to choose our response. In our response lies our growth and our freedom." —Victor Frankl
Saturday, April 11, 2020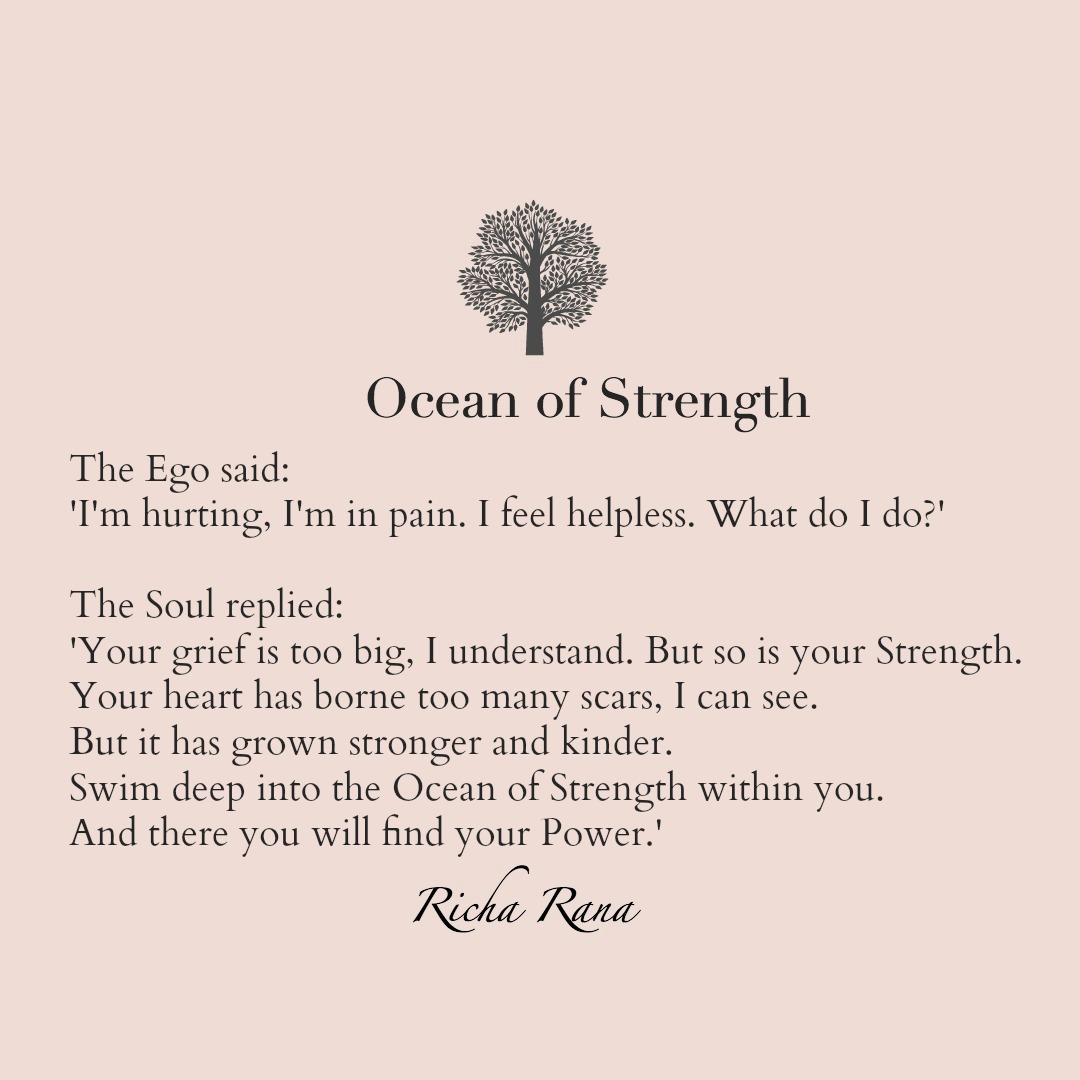 Sunday, April 12, 2020
"Rebirth" by Manabu Ikeda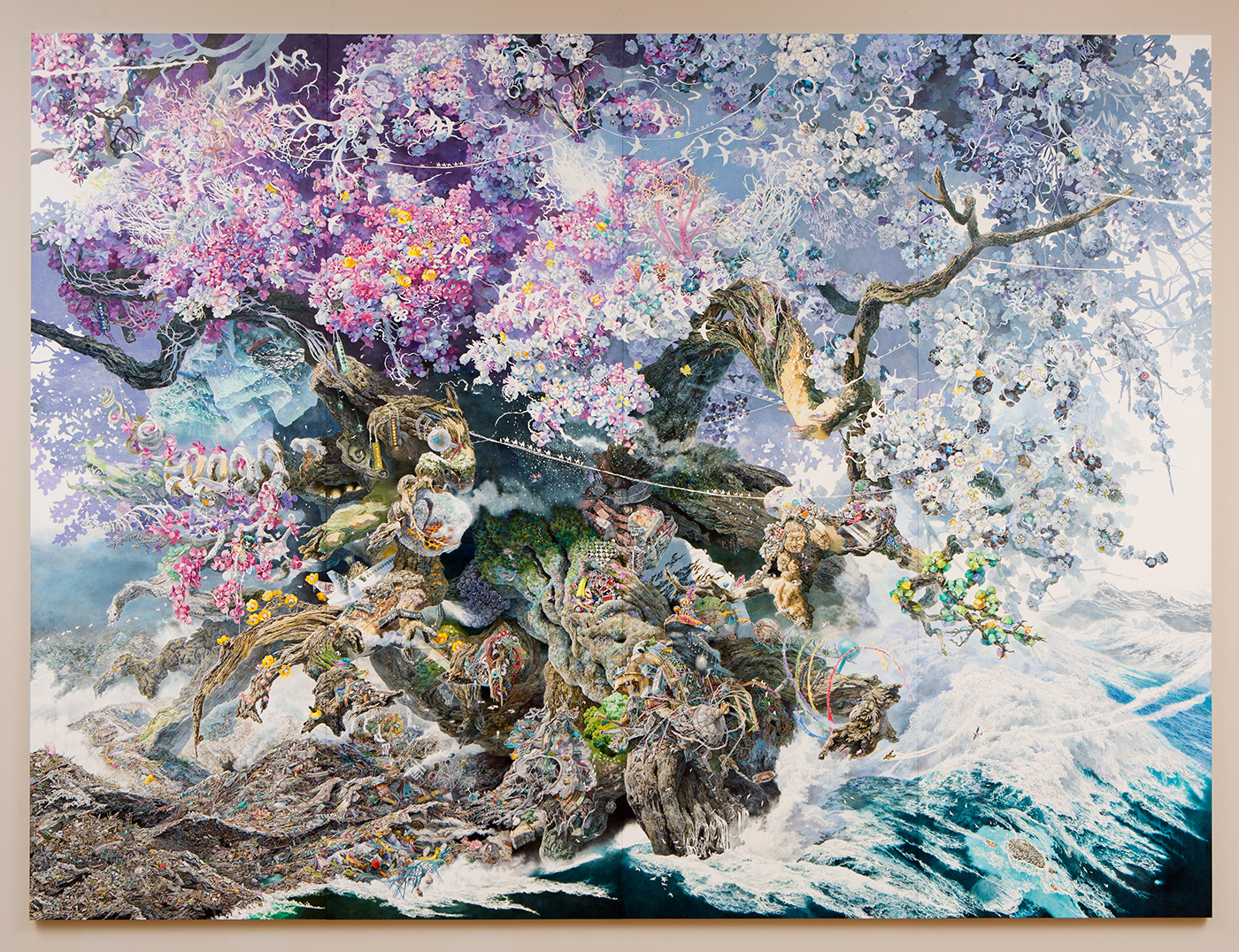 Read about artist Manabu Ikeda's amazing depiction of "Rebirth" after the 2011 Tōhoku earthquake and tsunami in Japan. Contemplate how the beauty of rebirth comes after death and tragedy.
Monday, April 13, 2020
"Peace has to be created, in order to be maintained. It is the product of Faith, Strength, Energy, Will, Sympathy, Justice, Imagination, and the triumph of principle. It will never be achieved by passivity and quietism."
― Dorothy Thompson
Tuesday, April 14, 2020
Drake Baer, "Brene Brown on Resilience: One of America's most loved authors says the most resilient people have these traits in common" Insider Business, Sep 1, 2015.
Wednesday, April 15, 2020
"Bring anger and pride under your feet, turn them into a ladder and climb higher."
-Rumi
Thursday, April 16, 2020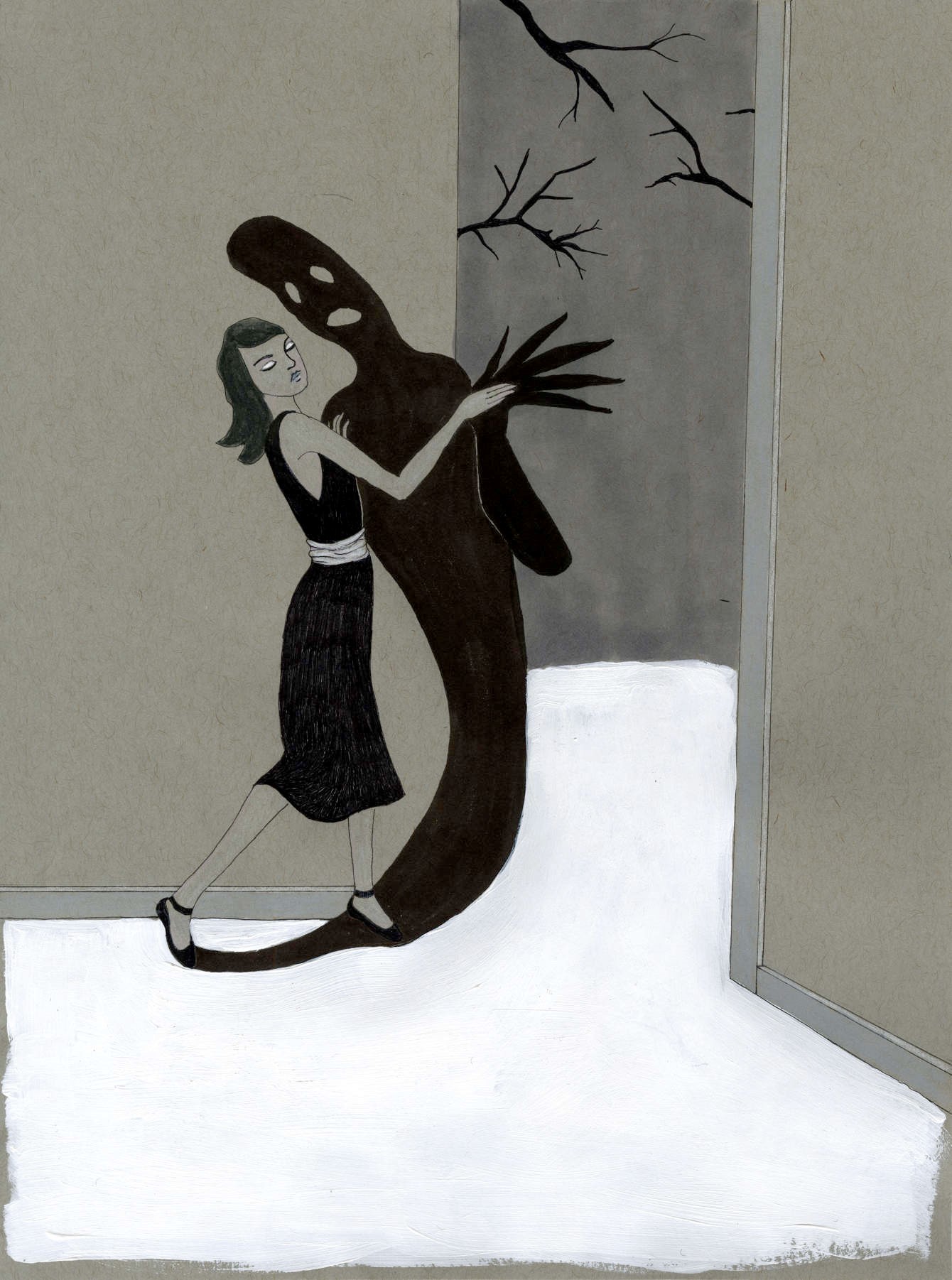 By Loretta Mae Hirsch
Courting the Shadow Self
Ink, Marker, Pencil and Acrylic on paper, 12″ x 9″ 2016