―Richard Groves & Henriette Anne Klauser, Random House/Ten Speed Press, 2010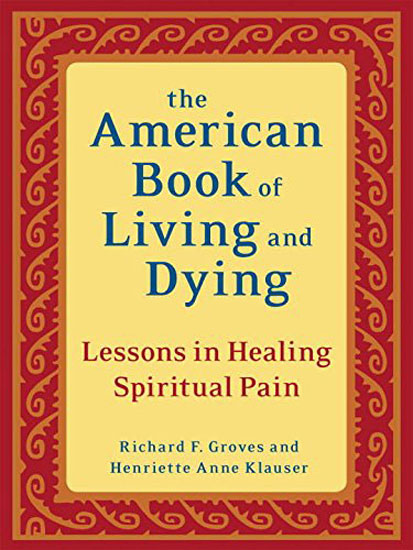 Internationally acclaimed book co-authored by Soul & Science presenter, Richard Groves.  New York Times review says, "As groundbreaking as the work of Elisabeth Kubler-Ross…"
For most people, the thought of dying or caring for a terminally ill friend or family member raises fears and questions as old as humanity: What is a "good death"? What appropriate preparations should be made? How do we best support our loved ones as life draws to its close? In this nondenominational handbook, Richard F. Groves and Henriette Anne Klauser provide comfort, direction, and hope to the dying and their caregivers through nine archetypal stories that illustrate the most common end-of-life concerns. Drawing from personal experiences, the authors offer invaluable guidance on easing emotional pain and navigating this difficult final passage.
With a compelling new preface, this edition also features an overview of the hospice movement; a survey of Celtic, Tibetan, Egyptian, and other historic perspectives on the sacred art of dying; as well as various therapies, techniques, and rituals to alleviate suffering, stimulate reflection, and strengthen interpersonal bonds. The American Book of Living and Dying gives us courage to trust our deepest instincts, and reminds us that by telling the stories of those who have passed, we remember, honor, and continue to learn from them.
Focus of this book parallels this Soul & Science program series and offers nine case studies and best practices related to person's dealing with spiritual pain at the end of life.
―Eric Cassel, Random House/Atria Books, 2005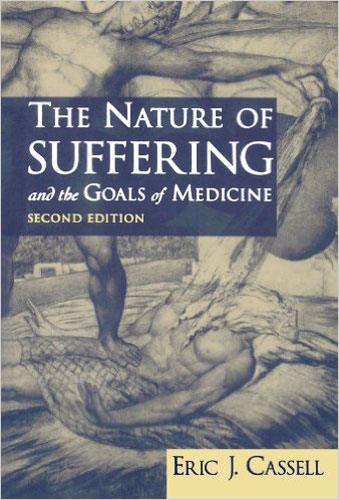 The question of suffering and its relation to organic illness has rarely been addressed in the medical literature. This article offers a description of the nature and causes of suffering in patients undergoing medical treatment. A distinction based on clinical observations is made between suffering and physical distress. Suffering is experienced by persons, not merely by bodies, and has its source in challenges that threaten the intactness of the person as a complex social and psychological entity. Suffering can include physical pain but is by no means limited to it. The relief of suffering and the cure of disease must be seen as twin obligations of a medical profession that is truly dedicated to the care of the sick. Physicians' failure to understand the nature of suffering can result in medical intervention that (though technically adequate) not only fails to relieve suffering but becomes a source of suffering itself.
– Jon Kabat-Zinn, 2013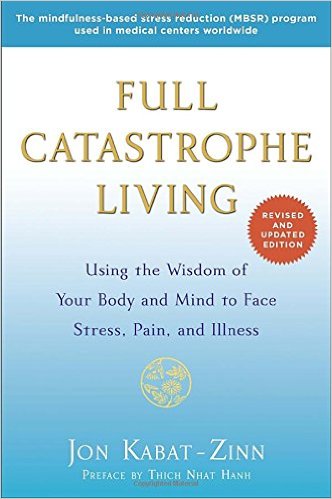 The landmark work on mindfulness, meditation, and healing, now revised and updated after twenty-five years
Stress. It can sap our energy, undermine our health if we let it, even shorten our lives. It makes us more vulnerable to anxiety and depression, disconnection and disease. Based on Jon Kabat-Zinn's renowned mindfulness-based stress reduction program, this classic, groundbreaking work—which gave rise to a whole new field in medicine and psychology—shows you how to use medically proven mind-body approaches derived from meditation and yoga to counteract stress, establish greater balance of body and mind, and stimulate well-being and healing. By engaging in these mindfulness practices and integrating them into your life from moment to moment and from day to day, you can learn to manage chronic pain, promote optimal healing, reduce anxiety and feelings of panic, and improve the overall quality of your life, relationships, and social networks. This second edition features results from recent studies on the science of mindfulness, a new Introduction, up-to-date statistics, and an extensive updated reading list. Full Catastrophe Living is a book for the young and the old, the well and the ill, and anyone trying to live a healthier and saner life in our fast-paced world.
―Ira Byock MD, Random House/Atria Books, 2005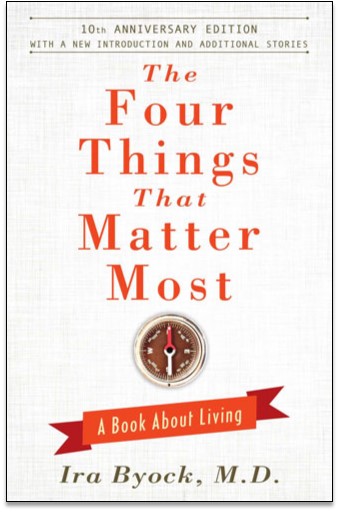 Four simple phrases — "Please forgive me," "I forgive you," "Thank you," and "I love you" — carry enormous power. In many ways, they contain the most powerful words in our language. These four phrases provide us with a clear path to emotional wellness; they guide us through the thickets of interpersonal difficulties to a conscious way of living that is full of integrity and grace.In The Four Things That Matter Most, Dr. Ira Byock, an international leader in palliative care, teaches us how to practice these life-affirming words in our day-to-day lives. Too often we assume that the people we love really know we love them. Dr. Byock reveals the value of stating the obvious and provides insights into how we burden ourselves by hanging on to old grudges unconsciously and unnecessarily. He shows us how to avoid living with those awkward silences and uncomfortable issues that distance us from the people we love and erode our sense of well-being and joy. His insights and stories help us to forgive, appreciate, love, and celebrate one another more fully.
―Thich Nhat Hanh , 2014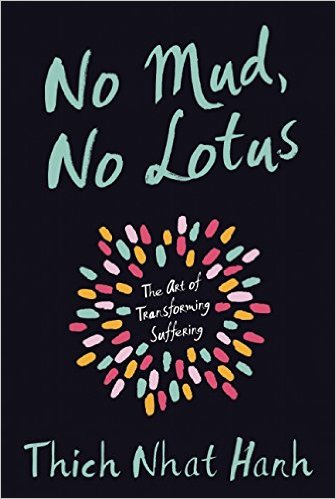 The secret to happiness is to acknowledge and transform suffering, not to run away from it. In No Mud, No Lotus, Thich Nhat Hanh offers practices and inspiration transforming suffering and finding true joy.
Thich Nhat Hanh acknowledges that because suffering can feel so bad, we try to run away from it or cover it up by consuming. We find something to eat or turn on the television. But unless we're able to face our suffering, we can't be present and available to life, and happiness will continue to elude us.
Nhat Hanh shares how the practices of stopping, mindful breathing, and deep concentration can generate the energy of mindfulness within our daily lives. With that energy, we can embrace pain and calm it down, instantly bringing a measure of freedom and a clearer mind.
No Mud, No Lotus introduces ways to be in touch with suffering without being overwhelmed by it. "When we know how to suffer," Nhat Hanh says, "we suffer much, much less." With his signature clarity and sense of joy, Thich Nhat Hanh helps us recognize the wonders inside us and around us that we tend to take for granted and teaches us the art of happiness.