―Richard Groves & Henriette Anne Klauser, Random House/Ten Speed Press, 2010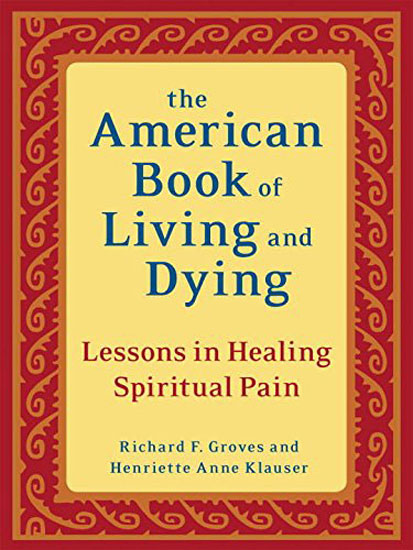 Internationally acclaimed book co-authored by Soul & Science presenter, Richard Groves.  New York Times review says, "As groundbreaking as the work of Elisabeth Kubler-Ross…"
For most people, the thought of dying or caring for a terminally ill friend or family member raises fears and questions as old as humanity: What is a "good death"? What appropriate preparations should be made? How do we best support our loved ones as life draws to its close? In this nondenominational handbook, Richard F. Groves and Henriette Anne Klauser provide comfort, direction, and hope to the dying and their caregivers through nine archetypal stories that illustrate the most common end-of-life concerns. Drawing from personal experiences, the authors offer invaluable guidance on easing emotional pain and navigating this difficult final passage.
With a compelling new preface, this edition also features an overview of the hospice movement; a survey of Celtic, Tibetan, Egyptian, and other historic perspectives on the sacred art of dying; as well as various therapies, techniques, and rituals to alleviate suffering, stimulate reflection, and strengthen interpersonal bonds. The American Book of Living and Dying gives us courage to trust our deepest instincts, and reminds us that by telling the stories of those who have passed, we remember, honor, and continue to learn from them.
Focus of this book parallels this Soul & Science program series and offers nine case studies and best practices related to person's dealing with spiritual pain at the end of life.
―Jerome Groopman, 2005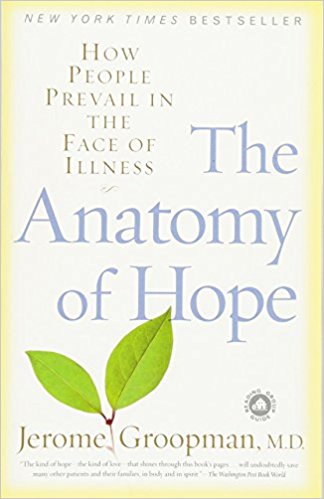 Why do some people find and sustain hope during difficult circumstances, while others do not? What can we learn from those who do, and how is their example applicable to our own lives? The Anatomy of Hope is a journey of inspiring discovery, spanning some thirty years of Dr. Jerome Groopman's practice, during which he encountered many extraordinary people and sought to answer these questions.
This profound exploration begins when Groopman was a medical student, ignorant of the vital role of hope in patients' lives–and it culminates in his remarkable quest to delineate a biology of hope. With appreciation for the human elements and the science, Groopman explains how to distinguish true hope from false hope–and how to gain an honest understanding of the reach and limits of this essential emotion.
―Briskin, Alan and Boller, Jan.  Sigma Theta Tau International, 2006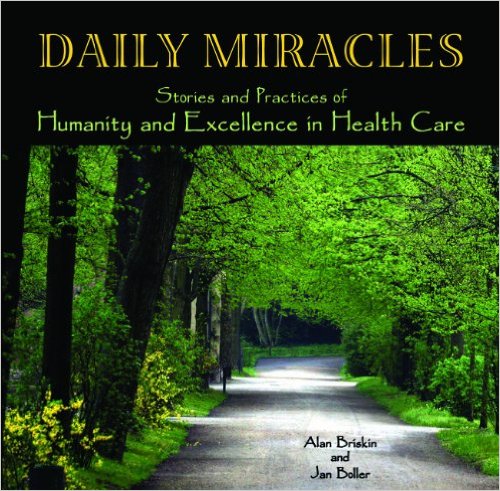 Caring and compassion are at the core of excellent health care. But all too often they are lost or marginalized by the time-pressured, cost-conscious, high-tech focus of health care. How do caring and compassion show up in the demanding, often chaotic experience of health care practice? Authors Alan Briskin and Jan Boller met with 20 registered nurses for a sustained dialogue at a California community hospital to work toward an answer. The group met more than 20 times over a period of two years, and conversations were inspired by the direct, daily experiences of the nurses. Telling stories and discussing key principles of caring, the group engaged in conversations that revealed the inner landscape of both caring and caretaker. Using principles of appreciative inquiry, reflective practice, generative dialogue, and the power of speaking in circle, the work was an affirmation that when people are ill, they need a team to care for them. Likewise, caregivers need to be part of a group that cares together. Illustrated with original photography by one of the authors, the book has a beauty and spaciousness that is reflective of the book's message and perfect for anyone who wishes to experience relationship-centered care as a lived experience.
—Harvey Max Chochinov, MD/Oxford University Press, 2012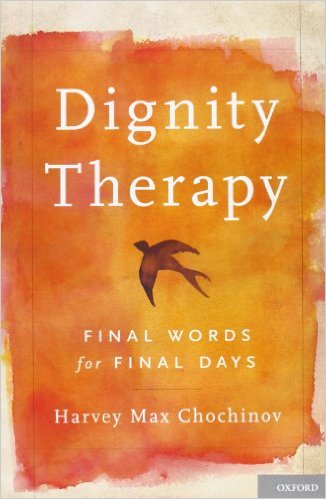 Maintaining dignity for patients approaching death is a core principle of palliative care. Translating that principle into methods of guiding care at the end of life, however, can be a complicated and daunting task. Dignity therapy, a psychological intervention developed by Dr. Harvey Max Chochinov and his internationally lauded research group, has been designed specifically to address many of the psychological, existential, and spiritual challenges that patients and their families face as they grapple with the reality of life drawing to a close. Tested with patients with advanced illnesses in Canada, the United States, Australia, China, Scotland, England, and Denmark, dignity therapy has been shown to not only benefit patients, but their families as well.
In the first book to lay out the blueprint for this unique and meaningful intervention, Chochinov addresses one of the most important dimensions of being human. Being alive means being vulnerable and mortal; he argues that dignity therapy offers a way to preserve meaning and hope for patients approaching death.
Dignity Therapy: Final Words for Final Days is a beautiful introduction to this pioneering and innovative work. With history and foundations of dignity in care, and step by step guidance for readers interested in implementing the program, this volume illuminates how dignity therapy can change end-of-life experience for those about to die – and for those who will grieve their passing.
―Thich Nhat Hanh/Penguin, 2004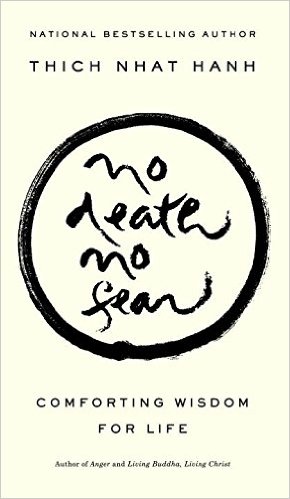 With hard-won wisdom and refreshing insight, Thich Nhat Hanh confronts a subject that has been contemplated by Buddhist monks and nuns for twenty-five-hundred years—and a question that has been pondered by almost anyone who has ever lived: What is death? In No Death, No Fear, the acclaimed teacher and poet examines our concepts of death, fear, and the very nature of existence. Through Zen parables, guided meditations, and personal stories, he explodes traditional myths of how we live and die. Thich Nhat Hanh shows us a way to live a life unfettered by fear.
―Anatole Broyard, Ballentine Books, 1993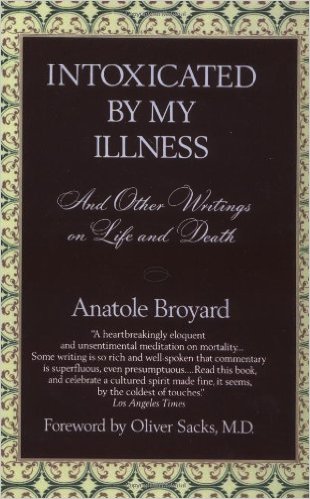 Broyard is a writer and former book critic for the New York Times who wrote this book between the time he was diagnosed with prostate cancer and his death 14 months later. What is compelling about this book is his insistence that medicine acknowledge whole persons. "When a doctor refuses to acknowledge a patient, he is, in effect abandoning him to his illness," he wrote. The book is also full of wonderful humor and style. In his inimitable way, the author was saying that there were aspects of self that cancer would never touch.