– Jeremy Taylor, 2009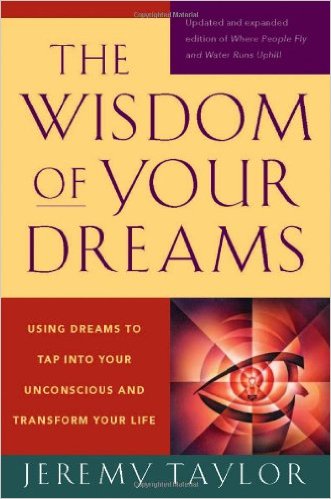 Discover how the hidden messages in your dreams can change your life.
A renowned expert on the subject of dreams, Jeremy Taylor has studied dreams and has worked with thousands of people both individually and in dream groups for more than forty years. His discoveries show us how dreams can be the keys to gaining insight into our past and our conflicts, as well as excursions into the fantastic realm of creative inspiration.
An expanded and updated edition of his classic guide to understanding your dreams—Where People Fly and Water Runs Uphill—The Wisdom of Your Dreams provides readers with specific, hands-on techniques to help them remember and interpret their dreams, establish a dream group, and learn the universal symbolism of dreaming. Full of case histories and featuring a revised introduction by the author and a new chapter about dreams as clues to the evolution of consciousness, this is a life- changing and potentially world-changing work.
–Andrea Rock , 2005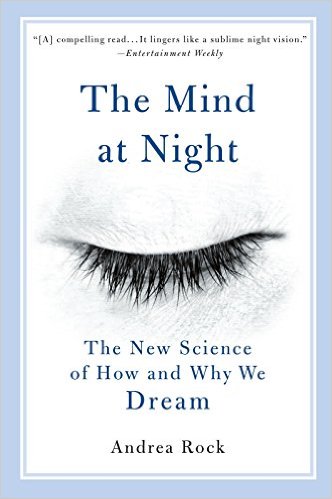 Psychologists and philosophers have long grappled with the mysteries of dreaming, and now-thanks largely to recent innovations in brain imaging -neuroscientists are starting to join the conversation. In this groundbreaking book, award-winning journalist Andrea Rock traces the brief but fascinating history of this emerging field. She then takes us into modern sleep labs across the country, asking the questions that intrigue us all: Why do we remember only a fraction of our dreams? Why are dreams usually accompanied by intense emotions? Can dreams truly spark creative thought or help solve problems? Are the universal dream interpretations of Freud and Jung valid? Accessible and engaging, The Mind at Night shines a bright light on our nocturnal journeys and tells us what the sleeping mind reveals about our waking hours.
– Jeremy Taylor, 1998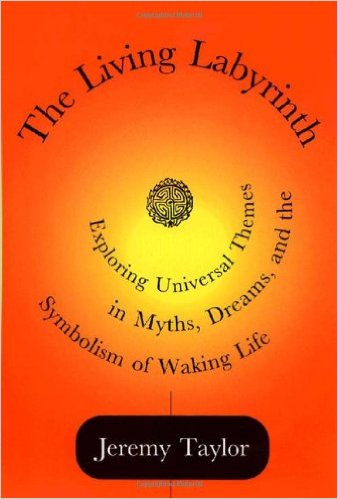 Looking at myths and folktales from around the world, Jeremy Taylor reveals parallels between these ancient sacred stories and the dreams of contemporary people, showing how the universal archetypal symbols continue to shape our lives.
– Rosalind D. Cartwright, 2005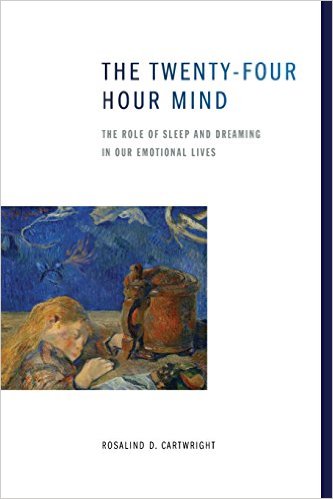 Leading sleep researcher Rosalind Cartwright brings together decades of work on sleep, dreaming and sleep disorders to propose a new theory of how the mind works continuously. Drawing on her own research and that of others, Cartwright describes how conscious and unconscious thoughts and feelings move forward–from waking, into sleep and dreaming, to the next waking day. One main purpose of sleep is to regulate disturbing emotions .Not everyone does this successfully every night. Her research on dreams of those suffering depression show these fail to regulate mood overnight, and when sleepwalkers behave aggressively they have not had enough time dreaming. With many case examples, the author illustrates how conscious and unconscious thoughts and feelings are being linked to older memories throughout sleep and dreams, and how this process effects changes in thinking and feeling the next day–even reshaping our identities. The Twenty-four Hour Mind offers a unique integration of psychology and sleep research that will be of interest to anyone captivated by the mysteries of the mind–and what sleep and dreams teach us about ourselves.
– Stephen Aizenstat Ph.D. , 2011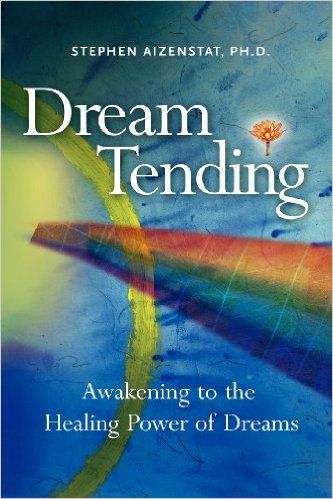 You had the most amazing dream last night. It spoke to your highest aspiration-your most secret wish-and presented a vision of a future that was right for you. But now, in the cold light of day, that inspiring dream is gone forever-or is it? According to Dr. Stephen Aizenstat, a psychotherapist, university professor, and dream specialist, dreams are not just phantoms that pass in the night, but a present living reality that you can engage with and learn from in your daily life. In Dream Tending, Dr. Aizenstat shows how to access the power of your dreams to transform nightmare figures into profound and helpful mentors; bring fresh warmth and intimacy into your relationships; overcome obsessions, compulsions, and addictions; engage healing forces of your dreams through imaginary "medicines"; re-imagine your career and cope with difficulties in the workplace; discover the potential of your untapped creativity; and see the world around you from a new and dynamic perspective.
– Robert Bosnak, 1998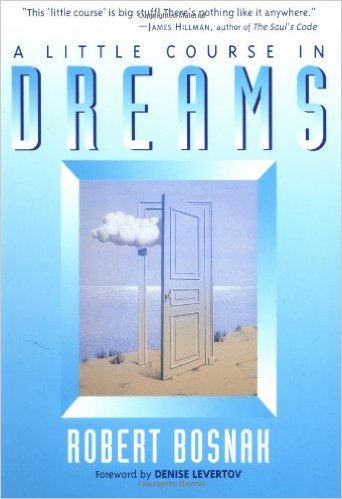 This is a hands-on manual for anyone who is interested in dreams. At the same time, it is the story of a personal journey through the dream world by the author and several of his patients and students. Robert Bosnak offers exercises and strategies for studying dreams, including:
–  Remembering and recording dreams
–  Analyzing a written dream text
–  Studying a series of dreams for its underlying themes
–  Using the techniques of active imagination and amplification
–  Working on dreams alone, in pairs, and in groups
Through this Little Course in Dreams it becomes clear that the imagination is a powerful force that simultaneously "poisons" us and provides the remedies to the soul's ills. Dreamwork thus opens the way to the healing and transformation of the soul.