―Thomas Golden, LCSW, 2010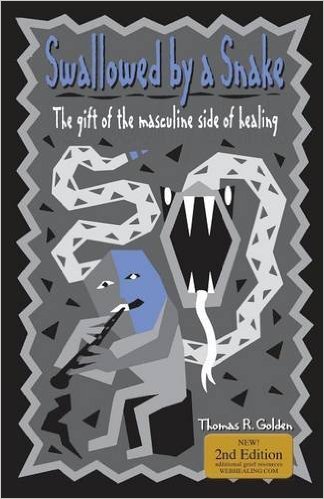 Swallowed by a Snake is a book for men and women about the masculine side of healing from loss. Discover new and powerful ways to heal. How the genders differ in their healing. Greater understanding between partners. Examples of successful transformation of loss. New ways to understand your grief. Ways the individual's loss can impact the entire family. Swallowed by a Snake is meant to be a map and a guide through the experience of loss. It will help you move through the pain of loss and into a place of healing and transformation.
― Brene Brown, 2010
In The Gifts of Imperfection, Brené Brown, a leading expert on shame, authenticity, and belonging, shares ten guideposts on the power of Wholehearted living—a way of engaging with the world from a place of worthiness.
Each day we face a barrage of images and messages from society and the media telling us who, what, and how we should be. We are led to believe that if we could only look perfect and lead perfect lives, we'd no longer feel inadequate. So most of us perform, please, and perfect, all the while thinking, "What if I can't keep all of these balls in the air? Why isn't everyone else working harder and living up to my expectations? What will people think if I fail or give up? When can I stop proving myself?"
In her ten guideposts, Brown engages our minds, hearts, and spirits as she explores how we can cultivate the courage, compassion, and connection to wake up in the morning and think, "No matter what gets done and how much is left undone, I am enough," and to go to bed at night thinking, "Yes, I am sometimes afraid, but I am also brave. And, yes, I am imperfect and vulnerable, but that doesn't change the truth that I am worthy of love and belonging."
– Paul Gilbert PhD, Choden, 2014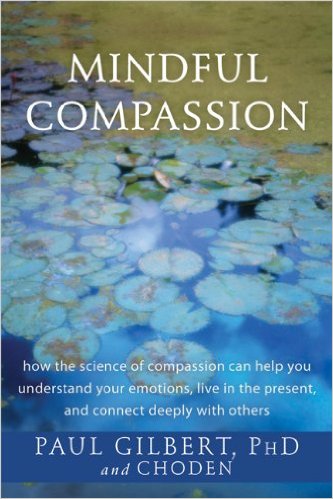 Are you ready to transform your mind and emotions? To cultivate compassion, stability, self-confidence, and well-being? If so, get ready to change the way you experience your life with this highly-anticipated approach using mindfulness and compassion.
Therapists have long been aware of mindfulness as a powerful attention skill that can help us live with greater clarity and awareness—but mindfulness alone is not enough to completely change the way a brain works. In order to fully thrive, we require motivation. Compassion, like anger or aggression, is an extremely powerful motivational force that can bring about real, lasting change.
Written by the founder of compassion-focused therapy (CFT), Paul Gilbert and former Buddhist monk, Choden, Mindful Compassion is a unique blending of evolutionary and Buddhist psychology. In this breakthrough book, you'll learn how traditional mindfulness and compassion can work in harmony to offer a new, effective, and practical approach to overcoming everyday emotional and psychological problems.
If you are ready to end toxic self-criticism, heal trauma and shame, feel worthy and loveable, and be kinder to yourself and others, this book can show you the way.