―Daniel Siegel, Random House, 2010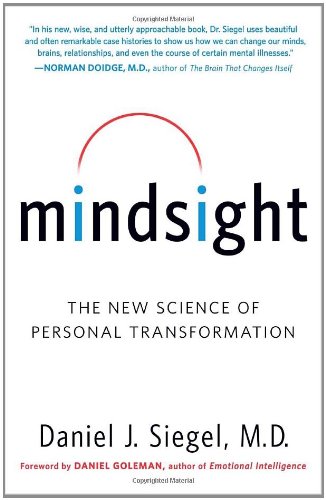 This groundbreaking book, from one of the global innovators in the integration of brain science with psychotherapy, offers an extraordinary guide to the practice of "mindsight," the potent skill that is the basis for both emotional and social intelligence. From anxiety to depression and feelings of shame and inadequacy, from mood swings to addictions, OCD, and traumatic memories, most of us have a mental "trap" that causes recurring conflict in our lives and relationships. Daniel J. Siegel, M.D., a clinical professor of psychiatry at the UCLA School of Medicine and co-director of the UCLA Mindful Awareness Research Center, shows us how to use mindsight to escape these traps. Through his synthesis of a broad range of scientific research with applications to everyday life, Dr. Siegel has developed novel approaches that have helped hundreds of patients free themselves from obstacles blocking their happiness. By cultivating mindsight, all of us can effect positive, lasting changes in our brains—and our lives. A book as inspiring as it is profound, Mindsight can help us master our emotions, heal our relationships, and reach our fullest potential.
―Eckhart Tolle, Namaste Publishing 2004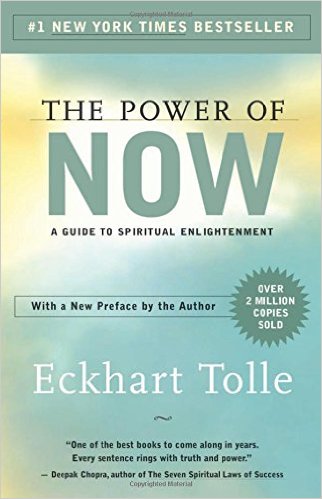 It's no wonder that The Power of Now has sold over 2 million copies worldwide and has been translated into over 30 foreign languages. Much more than simple principles and platitudes, the book takes readers on an inspiring spiritual journey to find their true and deepest self and reach the ultimate in personal growth and spirituality: the discovery of truth and light.
In the first chapter, Tolle introduces readers to enlightenment and its natural enemy, the mind. He awakens readers to their role as a creator of pain and shows them how to have a pain-free identity by living fully in the present. The journey is thrilling, and along the way, the author shows how to connect to the indestructible essence of our Being, "the eternal, ever-present One Life beyond the myriad forms of life that are subject to birth and death."
Featuring a new preface by the author, this paperback shows that only after regaining awareness of Being, liberated from Mind and intensely in the Now, is there Enlightenment.
– Karla McLaren,  Sounds True Publishing 2013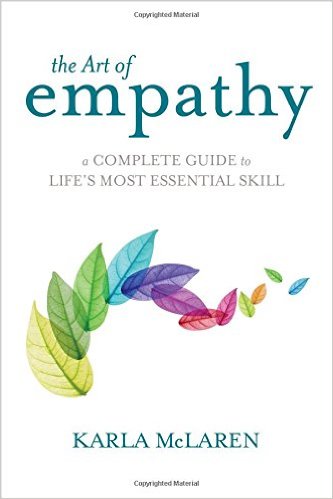 What if there were a single skill that could directly and radically improve your relationships and your emotional life? Empathy, teaches Karla McLaren, is that skill. WithThe Art of Empathy, she teaches us how to perceive and feel the experiences of others with clarity and authenticity―to connect with them more deeply and effectively.
Informed by current insights from neuroscience, social psychology, and healing traditions, this book explores:
-Why empathy is not a mystical phenomenon but a natural, innate ability that we can strengthen and develop
-How to identify and regulate our emotions and boundaries
-The process of shifting into the perspective of others
-How to provide support in a sensitive and healthy way
-Insights for navigating our hyper-connected social landscape
-Targeted chapters for improving family, workplace, and intimate relationships
-Ways to expand our empathy to our community, global levels of society, and the natural world
More than ever, reflects Karla McLaren, the time for empathy has come. The Art of Empathy brings welcome, practical guidance for mastering this essential life skill.