– Jo Kline Cebuhar, 2011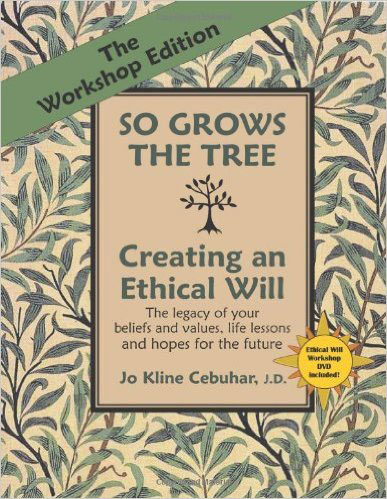 Inside The Workshop Edition of SO GROWS THE TREE Creating an Ethical Will you will discover:
*The historical and contemporary use of an Ethical Will to capture the message of your beliefs and values, life lessons and hopes for the future.
*How to use an Ethical Will to draft end-of-life, estate and charitable giving plans (Footprint PhilanthropyTM) that reflect and foster your core values and beliefs.
*The variety of media available to express your Ethical Will and how to create an Ethical photo album, scrapbook, video, audio tape, genealogy, family cookbook or simple handwritten letter.
*How to honor another person by creating an Ethical Tribute or Ethical Eulogy.
*An easy-to-use guide for creating and sharing your Ethical Will on your own or in a workshop setting.
It s a book, including all the text of the First Edition of SO GROWS THE TREE Creating an Ethical Will.
It s a workbook, with study aids to prompt discussion and sharpen your writing skills.
It s a workshop one or many can benefit from a setting of instruction, practice and positive feedback.
It s an audio book you can choose to listen to the DVD, which includes all the core text of the book.
Finally, it s a slideshow. Narrated by the author, the DVD shows you the faces and places in the book.
Praise for the First Edition of SO GROWS THE TREE Creating an Ethical Will:
The most important legacy is a lifetime s wealth of personal values and life lessons. Practical guidance and can-do approach make SO GROWS THE TREE a must-read book for those who want to pass along what truly matters.Ken Dychtwald, Ph.D., author of A New Purpose: Redefining Money, Family, Work, Retirement, and Success
Having a will allows you to pass along your valuables. Leaving a legacy allows you to pass along your values. We must do both, correctly, to impact future generations. Jim Stovall, author of The Ultimate Gift and The Ultimate Life
Jo Kline Cebuhar captures and helps us realize an ideal that we all long for: leaving a meaningful legacy for our loved ones. SO GROWS THE TREE is a hard-working, yet amazingly inspirational book, a must-have for anyone with a story to tell. Carol Field
– Andrew Weil M.D., 2007
In each of his widely acclaimed, best-selling books, Dr. Andrew Weil has been an authoritative and companionable guide through a uniquely effective combination of traditional and nontraditional approaches to health and healthy living. Now he gives us a book about aging that is unlike any other. Drawing on the new science of biogerontology (the biology of aging) as well as on the secrets of healthy longevity — diet, activity and attitude — Dr. Weil explains that there are a myriad of things we can do to keep our bodies and minds in good working order through all phases of life. Hugely informative, practical, and uplifting, Healthy Aging is infused with the engaging candor and common sense that have made Dr. Weil our most trusted source on healthy living.
– Barry K. Baines, 2006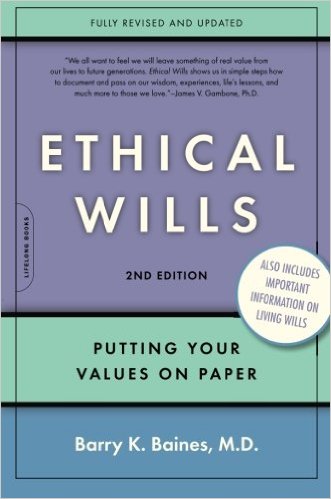 As evidenced in the Terri Schiavo case that made national headlines, having a living will is an essential element in ensuring that the way in which you would like to spend your last days will be respected. It informs both family and doctors of your medical treatment preferences in specific situations. An ethical will is a complementary text that communicates personal values, beliefs, blessings, and advice to relatives and to future generations. It can be more meaningful to friends and family than any material possession you could bequeath to them. Together, living and ethical wills ensure that your wishes and hopes are "on the record," not to be lost, ignored, or forgotten. Offering practical and inspirational advice for people at any stage of life, Ethical and Living Wills includes: –Three recommended writing approaches to capturing our feelings for posterity –Expert information for understanding the legal and practical issues involved in documenting your medical care and treatment preferences in commonly occurring situations –Advice on when to distribute both ethical and living wills — Tips to protect the legacy you leave in an ethical will-preparing and caring for the document you create.
– Alan Gelb, 2015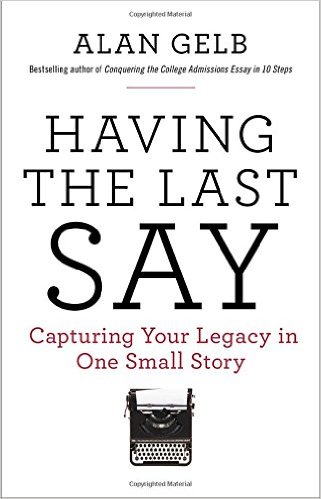 Renowned writing coach Alan Gelb shows baby boomers how to create "last says"—short personal narratives that serve as a powerful form of life review.
As the baby-boomer generation ages, its members are looking ahead to the biggest challenge of all: making sense of life in its third act. Having the Last Say takes life review out of the realm of memoir writing and journaling—making the rich and timeless tradition of authentic storytelling accessible to those who have never considered themselves "writers." In creating "legacies" in the form of short personal narratives, you will have the opportunity to reflect on the people, actions, and events that have shaped your life and your values, and to share these stories with those who matter most. Gelb's reassuring and straightforward advice will help you every step of the way, from identifying an engaging topic to employing creative writing techniques to construct a compelling story.
–Randy Pausch, Jeffrey Zaslow, 2008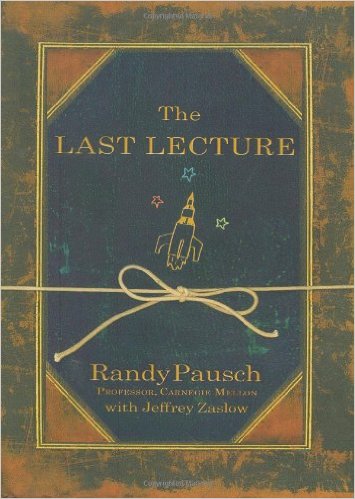 A lot of professors give talks titled "The Last Lecture." Professors are asked to consider their demise and to ruminate on what matters most to them. And while they speak, audiences can't help but mull the same question: What wisdom would we impart to the world if we knew it was our last chance? If we had to vanish tomorrow, what would we want as our legacy?
When Randy Pausch, a computer science professor at Carnegie Mellon, was asked to give such a lecture, he didn't have to imagine it as his last, since he had recently been diagnosed with terminal cancer. But the lecture he gave–"Really Achieving Your Childhood Dreams"–wasn't about dying. It was about the importance of overcoming obstacles, of enabling the dreams of others, of seizing every moment (because "time is all you have…and you may find one day that you have less than you think"). It was a summation of everything Randy had come to believe. It was about living.
In this book, Randy Pausch has combined the humor, inspiration and intelligence that made his lecture such a phenomenon and given it an indelible form. It is a book that will be shared for generations to come.
"We cannot change the cards we are dealt, just how we play the hand." –Randy Pausch
– Rod Zeeb, 2013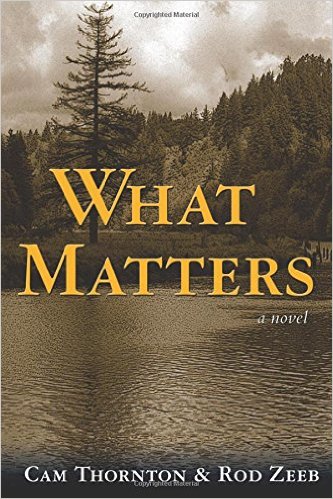 Within each of us are stories that have the power to inspire, challenge, motivate and guide generations of our families.The truth is, there is no such thing as an ordinary life. And the stories of our lives are the greatest legacy we can leave to our families and loved ones. Martin Forrestal is dying. From his hospital bed, he conceives a plan to share the stories from his life that will be his greatest legacy to his family. He wants them to know who he was, understand what he believed in, appreciate what he fought for, and see exactly how values shaped and guided his life. Martin takes up a pad of paper, and in large letters writes: What Matters? During a long night of reflection, eighty-two year old Martin identifies the values that matter most to him. His list begins with the value of Love. By the time the sun is rising outside his hospital window, he has identified fourteen values, from Responsibility to Family Unity. As family and friends come to say their good-byes, Martin records his stories. The action of the novel flows back and forth across more than a century, from an icy mountain cave where he was trapped by an avalanche with his Scout Troop, to a tiny coral island in the Pacific that saw some of WW II s bloodiest combat. From a pioneer cabin in old Montana on Christmas morning, to the sweeping plains of the Argentine pampas, Martin recounts how each of the values on his list were forged into his character. He is not financially wealthy. But he knows that by sharing What Matters with generations of his family, he is passing a far more important and enduring legacy than material wealth. What Matters brims with original stories, heartfelt emotions, and the eloquence of simple truths. Many of the chapters can be enjoyed as stand-alone stories.