– Zalman Schachter-Shalomi, Ronald S. Miller, 2014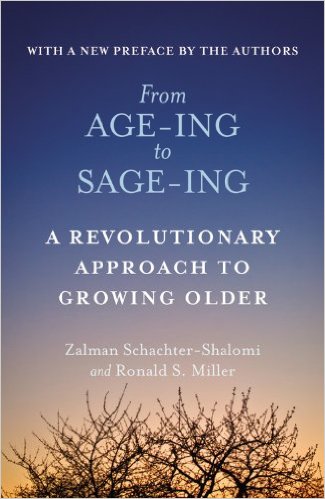 Over two decades ago, beloved and respected rabbi Zalman Schachter-Shalomi felt an uneasiness. He was growing older, and fears about death and infirmity were haunting him. So he decided to embark on mission to get to the bottom of his fears. Through a series of events that included a vision quest in a secluded cabin and studying with Sufi masters, Buddhist teachers and Native-American shamans, Reb Zalman found a way to turn aging into the most meangful and joyous time in his life.
In this inspiring and informative guide, Reb Zalman shares his wisdom and experience with readers. He shows readers how to create an aging process for themselves that is full of adventure, passion, mystery, and fulfillment, rather than anxiety. Using scientific research–both neurological and psychological– Reb Zalman offers techniques that will expand horizons beyond the narrow view of "the present" into a grand and enduring eternity. By harnessing the power of the spirit, as well as explaining exactly how to become a sage in their own community, he gives readers a helpful and moving way to use their own experiences to nurture, heal, and perhaps even save a younger generation from the prison of how we typically regard aging.
In this updated version of his popular book, Reb Zalman has added a brand new introductory chapter that provides insight into the shifts that have taken place in our culture since the first edition of this book came out in the 1990s. Reb Zalman speaks candidly about the role the 78 million (now aging) Baby Boomers are currently playing in how we think about aging. He provides new inspiring ideas about the importance of an elder's role in shaping society, and explains how elders can embrace the power they have to provide value and wisdom to those around them. Additionally he has added a concluding chapter in which he shares his own experience with aging and the time he calls "The December Years."
– Trish Herbert, 2011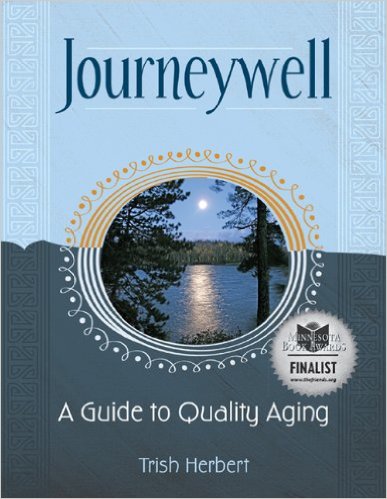 – If you are looking for a practical guide to help you review what has been important thus far in your life, and what is important to you now….
– If you want to create a lifestyle that fits your values and is emotionally rewarding….
– If you are wondering about the differences between mid and later life….
– If you want to explore some tools to help you buffer the rough spots that happen to us all.
– If you want to plan for your final days and finish as well as possible….
Journeywell provides a framework and an experience for examining the depth and mystery of your journey. It asks question, has exercises, quotes, stories, and information. What have been some of the choice moments? The not so good, in fact, the wrenching bad times? How did you get through those times? What tools do you need to get through the rough spots around the corner? What are you proud of? Who were the powerful people in your life? To whom have you been important? What have you learned? What do you need to do now to make the rest of your life as enjoyable, meaningful, and balanced as possible?
Journeywell deals with the difficult as well as the delights of aging. Herbert summarizes it all with her Three Ups: Wake Up, Show Up, Lighten Up.
– Richard Rohr, 2011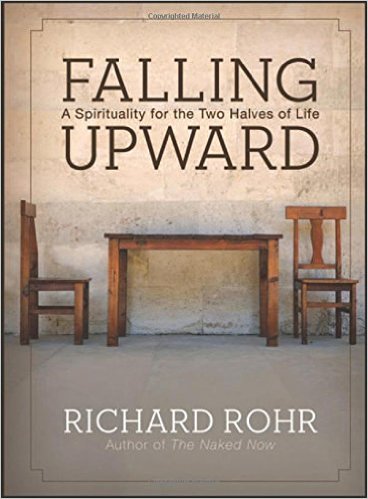 In Falling Upward, Fr. Richard Rohr seeks to help readers understand the tasks of the two halves of life and to show them that those who have fallen, failed, or "gone down" are the only ones who understand "up." Most of us tend to think of the second half of life as largely about getting old, dealing with health issues, and letting go of life, but the whole thesis of this book is exactly the opposite. What looks like falling down can largely be experienced as "falling upward." In fact, it is not a loss but somehow actually a gain, as we have all seen with elders who have come to their fullness.
Explains why the second half of life can and should be full of spiritual richness
Offers a new view of how spiritual growth happens: loss is gain
Richard. Rohr is a regular contributing writer for Sojourners and Tikkun magazines
This important book explores the counterintuitive message that we grow spiritually much more by doing wrong than by doing right–a fresh way of thinking about spirituality that grows throughout life.
– William H. Thomas, 2007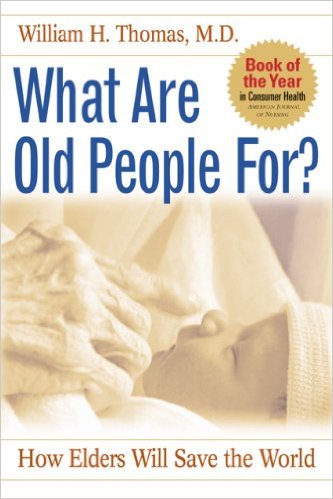 We live in a society that opposes aging, despite the evidence that each of us is, in fact, aging. This anti-aging bias has prevented us from thinking about old age in a way that feels good or that will create a good elderhood. Removing our ageist blinders, Dr. Thomas provides a motivational and visionary blueprint for old age as a healing force in society.
– William H. Thomas, 2006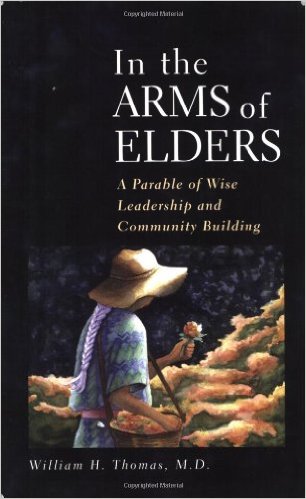 A doctor's visionary tale about a place where the wisdom of the elders offers timeless moral lessons. The fact that elders contribute significant guidance and knowledge to their relationships is exemplified throughout the book. The importance of community and value of elders being at the core of that community are strong messages of the story.
– Paul Irving, 2014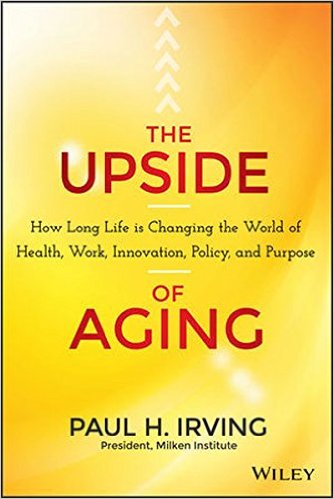 The Upside of Aging: How Long Life Is Changing the World of Health, Work, Innovation, Policy and Purpose explores a titanic shift that will alter every aspect of human existence, from the jobs we hold to the products we buy to the medical care we receive – an aging revolution underway across America and the world. Moving beyond the stereotypes of dependency and decline that have defined older age, The Upside of Aging reveals the vast opportunity and potential of this aging phenomenon, despite significant policy and societal challenges that must be addressed. The book's chapter authors, all prominent thought-leaders, point to a reinvention and reimagination of our older years that have critical implications for people of all ages.
With a positive call to action, the book illuminates the upside for health and wellness, work and volunteerism, economic growth, innovation and education.  The authors, like the baby boom generation itself, posit new ways of thinking about aging, as longevity and declining birthrates put the world on track for a mature population of unprecedented size and significance. Among topics they examine are:
-The emotional intelligence and qualities of the aging brain that science is uncovering, "senior moments" notwithstanding.
-The new worlds of genomics, medicine and technology that are revolutionizing health care and wellness.
-The aging population's massive impact on global markets, with enormous profit potential from an explosion in products and services geared toward mature consumers.
-New education paradigms to meet the needs and aspirations of older people, and to capitalize on their talents.
-The benefits that aging workers and entrepreneurs bring to companies, and the crucial role of older people in philanthropy and society.
-Tools and policies to facilitate financial security for longer and more purposeful lives.
-Infrastructure and housing changes to create livable cities for all ages, enabling "aging in place" and continuing civic contribution from millions of older adults.
-The opportunities and potential for intergenerational engagement and collaboration.
The Upside of Aging defines a future that differs profoundly from the retirement dreams of our parents and grandparents, one that holds promise and power and bears the stamp of a generation that has changed every stage of life through which it has moved.